Giới thiệu : Trong phần này các bạn sẽ luyện tập dịch một đoạn văn tiếng Anh sang tiếng Việt. Chủ đề là các mẩu tin tức, văn bản… thuộc nhiều lĩnh vực.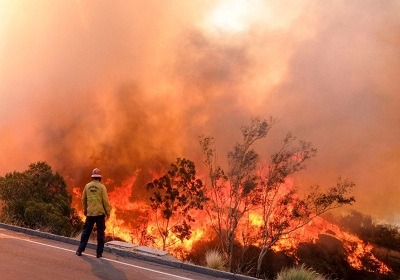 California wildfire becomes deadliest in state's history as toll hits 42
Survivors told how they fled California's apocalyptic wildfires as the soles of their shoes melted, celebrities returned to find their multi-million dollars homes in ashes, and the state's governor warned "our whole way of life" was under threat.
As the fires continued to rage at both ends of the Golden State the death toll around the incinerated northern town of Paradise rose to 42 on Monday night, making it the deadliest wildfire in the state's history. Two more dead have perished near Malibu in the south of the state.
The latest death toll was announced by the Butte County sheriff after authorities located the remains of 13 additional victims. Thousands of firefighters were still searching for bodies among the smouldering ruins, and more than 200 people remained unaccounted for.
The home of Gerard Butler, the British actor, was among hundreds obliterated in Malibu. He posted a photograph of the remains on the internet, writing: "Returned to my house in Malibu after evacuating. Heartbreaking time across California. Inspired as ever by the courage, spirit and sacrifice of firefighters."
Miley Cyrus, the singer, also lost her mansion. She said: "My house no longer stands but the memories shared with family and friends stand strong. I am grateful for all I have left."